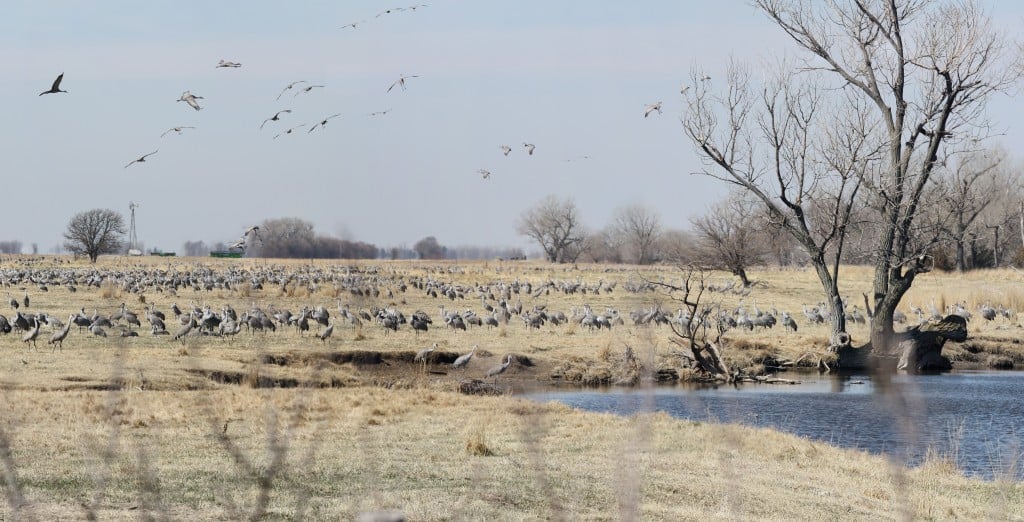 Check out this live-stream hosted by Audubon's Rowe Sanctuary featuring the Sandhill Crane migration along the Platte River.
KEARNEY, Neb. (KMTV) — It's time for the Sandhill Cranes to begin their migration north, making a quick stop in Nebraska.
People from around the world visit Central Nebraska just to witness these cranes swoop in for a quick meal before finishing the second half of their trip.
Experts say about 80% of the world's Sandhill Crane population will make the trip north through Nebraska, into Canada over the next two months.