The last time Reese Mooney visited Memorial Stadium, he watched Nebraska knock off Wisconsin while the East Stadium construction project progressed.
Nine years later, he'll take in the sights and sounds of May 1's Red-White Spring Game with slightly different intentions. Namely, beginning the process of determining if Stadium Drive is a place he could see himself spending his college years.
The Class of 2023 quarterback from Denham Springs, Louisiana, still has half of his high school football ahead of him, but his college recruitment has already heated up considerably.
Mooney picked up an offer from Nebraska in April 2020 and much more recently backed off a verbal commitment to play baseball at the University of Houston. He did so because he's being courted by schools, including NU, to play both sports and didn't want to talk to other baseball coaching staffs without UH knowing where he stood.
In terms of football, the 6-foot-2, 185-pounder talks with NU coach Scott Frost or quarterbacks coach Mario Verduzco all the time.
"It's like a father-son relationship, they treat me like their own sons and I talk to them daily," Mooney told the Journal Star this week. "If I ever want to talk to somebody or something like that, I can always talk to one of them."
Mooney, as it happens, had a substantial tie to the Husker program even before Frost, Verduzco and company started recruiting him: His dad, Teddy, is a diehard fan. Teddy told the Journal Star while driving Reese home from a baseball game late Wednesday that his dad, too, was a longtime Husker fan. He grew up around Hattiesburg, Mississippi, makes it to Lincoln a game each year in person and hasn't missed one on television in 26 years.
Added Reese, "If we go to a baseball tournament or something, he's not watching me, he's watching the Cornhuskers play."
Nebraska's coaching staff has kept a keen eye on Mooney, though, and they've made it clear that he's the guy they want in the 2023 class. Neither Rivals nor 247Sports lists NU as having offered any other quarterbacks besides Miami Northwestern's Taron Dicken. That was in February 2020, and there's been no recent indication of much activity between the parties.
Of course, the pandemic has slowed evaluations of 2023 players overall, and the 2023 cycle is in many ways just beginning to shape up, but Verduzco and Nebraska have offered a dozen or more quarterbacks in every year between 2019 and 2022, so the approach early on in 2023 is certainly notable.
Even so, the Huskers will have plenty of competition.
Mooney is also planning on traveling this spring to see Georgia, Florida State, Miami, Illinois and potentially USC, and has tentative plans to trim the list of schools he's considering down at the end of the summer.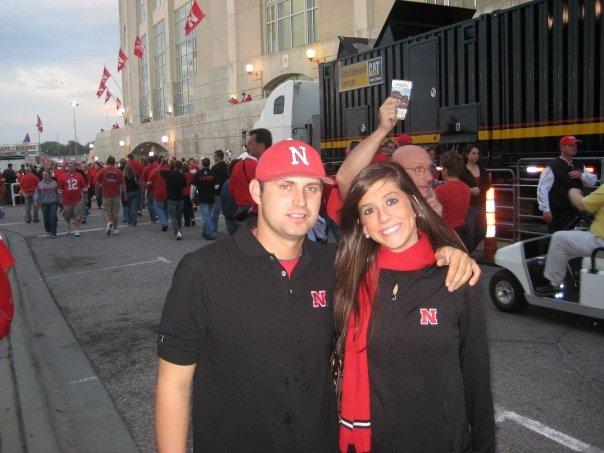 First things first, a return trip to Nebraska for the first time in nine years.
Oh, and by the way, he's bringing a couple of friends with him to the spring game next weekend. One of them is five-star wide receiver Shelton Samson Jr. (Baton Rouge, Louisiana), a 6-4 pass-catcher who is at this point considered the No. 19 overall prospect nationally in the 2023 class by Rivals and the 24th overall prospect by the 247Sports Composite.
Mooney is also making the trip with 2023 baseball recruit Ryder Wygant.
The group will be part of a large contingent of recruits making their way to campus for the scrimmage even though the NCAA's recruiting dead period remains in place until June 1. That means they can't meet with coaches or spend time around the facilities. Mooney, though, thinks the trip will be well worth it anyway.
"The last time I was in Lincoln, they were just starting to build the (East) side of it up a little bit," he said. "I'm excited to see how it looks now and see Nebraska again and maybe ride around campus a little bit."
Meet Nebraska football's 2021 recruiting class