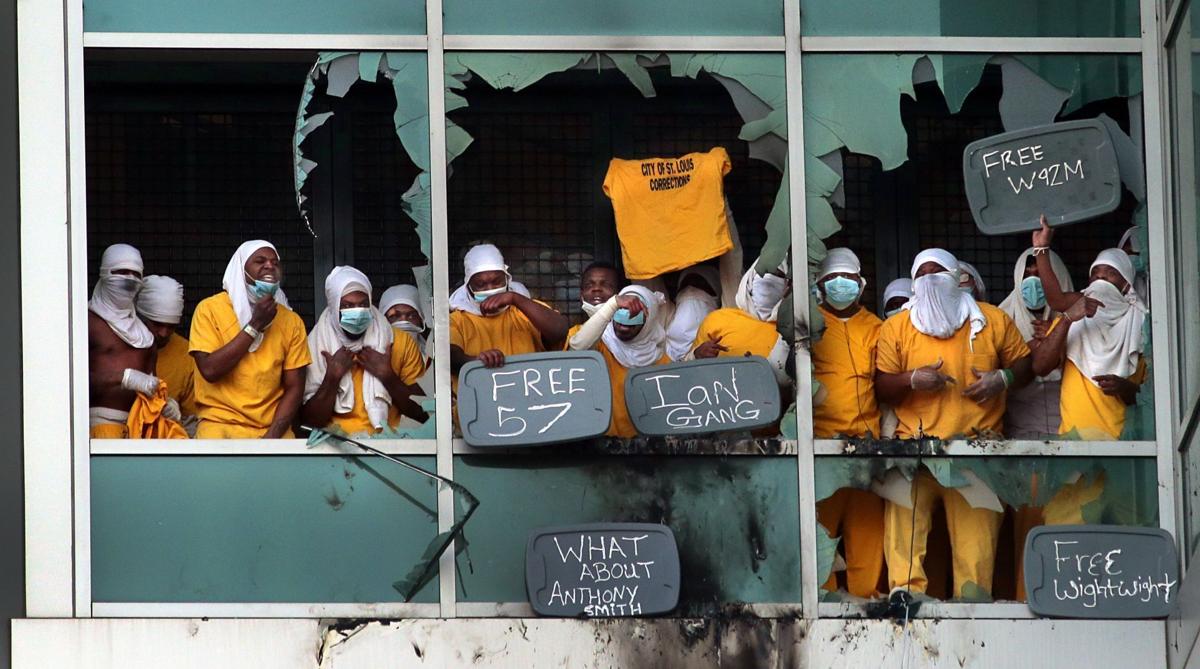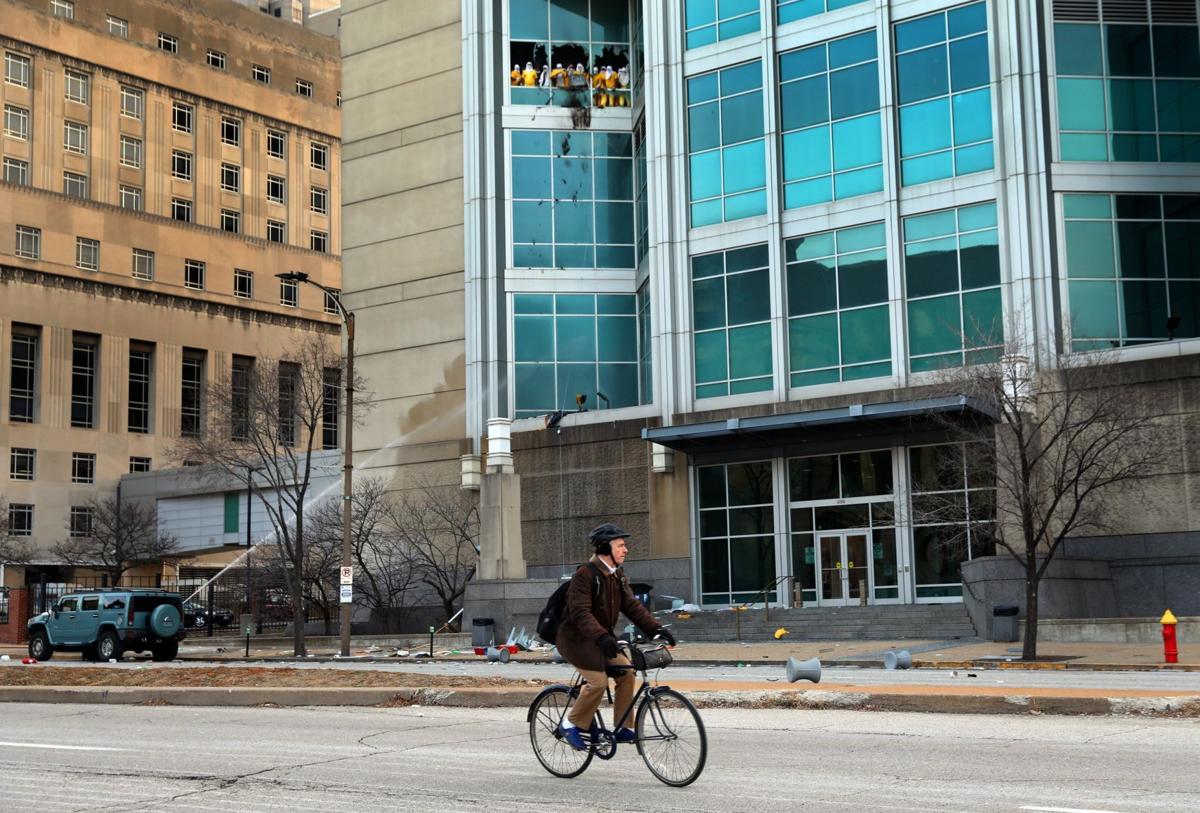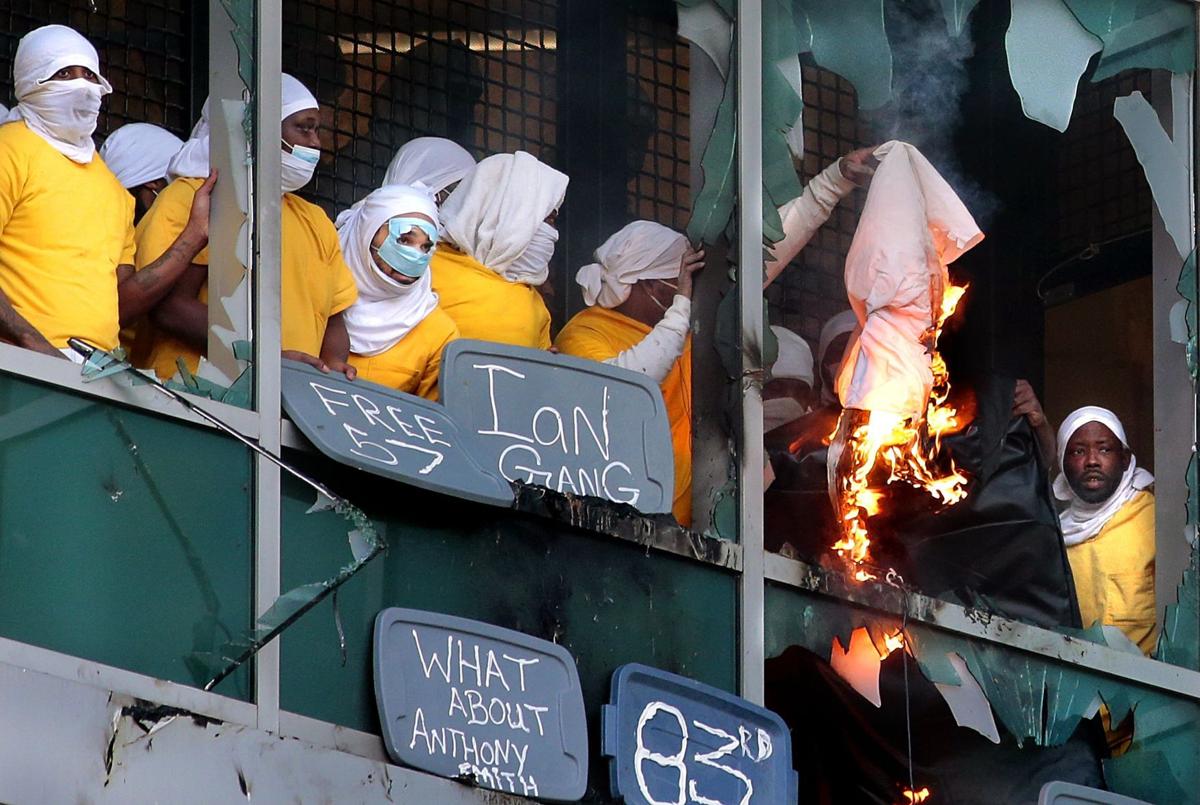 ST. LOUIS — A task force created after inmates this month caused extensive damage at the City Justice Center said Tuesday that it will hold public meetings for input on improving conditions at the city's two jails.
The panel agreed to hold Zoom videoconferencing sessions with the public from 2 to 4 p.m. and 6 to 8 p.m. Monday. Anyone wishing to offer input or comments may do so on the city's website or email cjctaskforce@stlouis-mo-gov.
The task force on Tuesday focused much of its attention on COVID-19 testing and vaccine availability. City corrections Commissioner Dale Glass said the jail has about 1,000 tests on hand and that tests are given upon request or when someone displays symptoms. He said he thinks jail detainees should be given the same priority for vaccinations as residents of nursing homes. He also said his staff has identified about 65 inmates who are older, pregnant or high-risk for whom he is requesting doses from the state.
"What we're doing now is talking to those people to see exactly how many are actually desiring to receive a vaccination," Glass said.
The task force, established after the Feb. 6 riot on the fourth floor of the CJC, is working to provide reform recommendations to Mayor Lyda Krewson by March 15. The group is chaired by the Rev. Darryl Gray, a criminal justice activist.
Its other members are Adolphus Pruitt, president of the St. Louis NAACP; former state Sen. Jamilah Nasheed; Aldermen Joseph Vaccaro and Jeffrey Boyd; Pamela Walker, who formerly headed the city health department; the Rev. Charles Norris of the St. James AME Church; and Brad Hompe, a Wisconsin-based jail security consultant.
Inmates at the CJC have complained for months that not enough was being done to prevent exposure to the coronavirus or segregate infected inmates from others. City officials have denied those claims and also rejected assertions by critics that inmates were denied food, water and heat in the days after the riot.
The MSI, commonly known as the workhouse, and the CJC are the city's two jails.
The task force is also planning a jail tour in the weeks ahead to assess conditions and also to meet with St. Louis judges to discuss a growing backlog of criminal cases put on hold because of the pandemic.