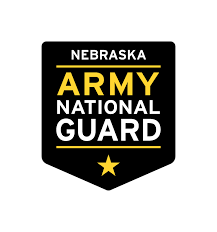 A deployment ceremony on Saturday will honor more than 190 Nebraska Army National Guard soldiers set to deploy to East Africa.
The ceremony, which is closed to the public due to health and social distancing guidelines, will take place at Haymarket Park on Saturday. The soldiers are members of the Nebraska National Guard's 67th Maneuver Enhancement Brigade.
After first reporting to Fort Hood, Texas, for training, the unit will deploy to Djibouti to support the Combined Joint Task Force — Horn of Africa, which is focused on countering violent extremist organizations in East Africa and conducts operations in 12 countries.
Soldiers and their families will be joined at the ceremony by Nebraska National Guard and state leadership. Speakers at the ceremony will include Lt. Gov. Mike Foley, Rep. Jeff Fortenberry and Mayor Leirion Gaylor Baird.
Photos: Military Events
From military departures to homecomings, here is a selection of moments that honor those who serve our country.