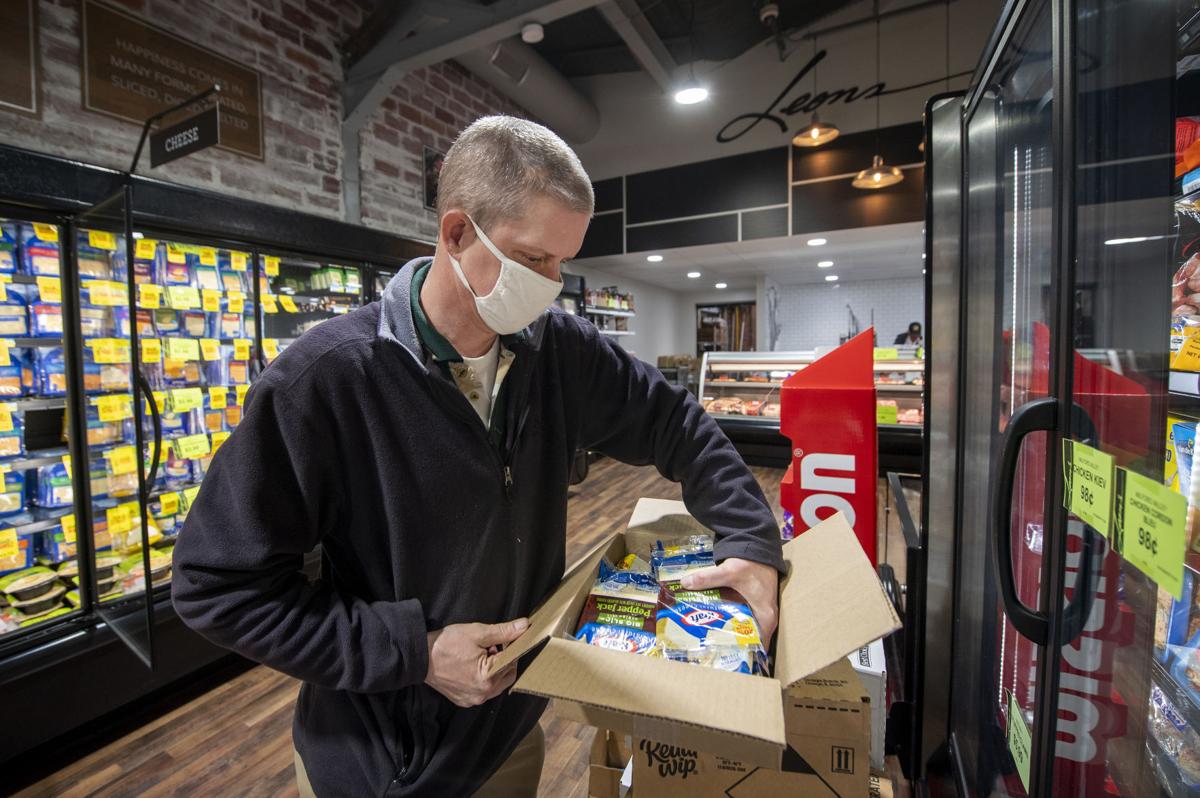 Guidance from the Centers for Disease Control and Prevention about wearing masks has thrown an interesting wrinkle into Lancaster County's mask mandate decision.
The CDC on Thursday significantly changed its stance on the need for masks, saying people who are fully vaccinated no longer need to wear masks in most outdoor and indoor settings, including restaurants, churches and movie theaters.
Lancaster County and the city of Omaha are pretty much the only places left in Nebraska that still have an indoor mask mandate. Omaha city officials have already said they plan to let their mandate expire on May 25.
The directed health measure authorizing Lancaster County's mask mandate expires May 21, but local officials have not yet said whether they plan to extend it or not, something they have done several times since it first went into effect in July.
On Tuesday, Health Director Pat Lopez said officials are constantly evaluating the need for the mask mandate, and "anything is possible."
Lopez had earlier said she wanted to see 75% of the population 16 and older get vaccinated before dropping the mandate, although that's a goal that is not likely to be reached any time soon.
Lancaster County leads the state with 56% of its 16-and-over population fully vaccinated, and more than 75% of people 65 and older fully vaccinated. The CDC also this week approved the Pfizer vaccine for children 12-15 years old, allowing even more of the population to get the COVID-19 vaccine.
Lopez also said she wanted to see the daily COVID-19 case rate drop below 10 per 100,000 people, something that is now a reality. As of Thursday, the county had gone seven straight days with daily cases well below that threshold.
There have been other positive signs this week as well. The test positivity rate as of Thursday was below 3% this week and is below 5% so far for May. Also, though the number of local COVID-19 hospitalizations has remained steady at around 30-35, only 14 of those patients as of Friday were Lancaster County residents, the lowest number in more than a month.
"Our local data continues to show that we're making strong progress," Lopez said Friday in a statement. "We have been evaluating our directed health measures, which include the mask mandate, and are in the process of reviewing the new CDC guidance."
She said officials will provide an update on the mask mandate at Tuesday's weekly COVID-19 media briefing.
Health experts have differing opinions on whether mask mandates are still effective and necessary.
Dr. Bob Rauner, president of the Partnership for a Healthy Lincoln and chief medical officer of OneHealth Nebraska, said he doesn't think the CDC thought through the logistics of its decision very well.
"I agree that there is no need to require a mask if people are vaccinated, but how do we know who in a room is vaccinated and who is not?," he asked.
"Until we hit a high vaccination rate, at least 70-80%, we still need some to wear masks indoors with large numbers of people," Rauner said. "For example, how do we keep a grocery store safe if 30% of the shoppers are unvaccinated, potentially infectious, and not wearing a mask?"
Dr. Renunga Vivekanandan, chief of infectious diseases at CHI Health-Creighton, agrees that unvaccinated people need to wear masks in indoor settings where social distance can't be maintained.
But she said Nebraska is at the point where vaccines are widely available to anybody who wants one, and the focus of doctors, health departments and others needs to be on increasing the vaccination rate rather than trying to enforce masking.
"I don't know how much the mask mandate is needed," Vivekanandan said. "I think it's important to increase our vaccination rate."
If Lancaster County decides to allow its mandate to expire next Friday, it will not affect Lincoln Public Schools, which has its last day for students on Thursday.
About 50-75 people protested near the LPS District Office on O Street Friday afternoon about the mask mandate and the city's directed health measures.
LPS spokeswoman Mindy Burbach said the district is continuing to follow the pandemic protocols it established at the beginning of the school year, which align with the county directed health measures.
"We will communicate with families and the community prior to any changes being made to our protocols," she said.
Rauner said the fact that school is ending will make dropping the mask mandate less complicated.
"Thankfully, we'll have a few months to sort this out before LPS is back in session," he said.
Many businesses would likely adjust their mask regulations if the county mask mandate is allowed to expire, although some may continue to require masks.
Trader Joe's announced Friday that it would drop its mask requirement for fully vaccinated customers, although it did not say how or if it would try to determine if maskless customers are vaccinated. Walmart said it won't make vaccinated employees or customers wear masks.
Many other major chains, including Target, Home Depot, CVS, Walgreens and Starbucks, all said they either planned to keep mask mandates in place or were still in the process of evaluating whether to make a change.
Christina Gayman, a spokeswoman for Hy-Vee, said the company is among those that is considering whether to make changes.
"We are evaluating our protocols with this new information that came out yesterday, but we are maintaining status quo for now as we make additional decisions," she said.
Virus by the numbers: 10 charts that show how Nebraska is coping with COVID-19