Dr. Tom Osborne signed hundreds of autographs, books and Husker memorabilia on Saturday.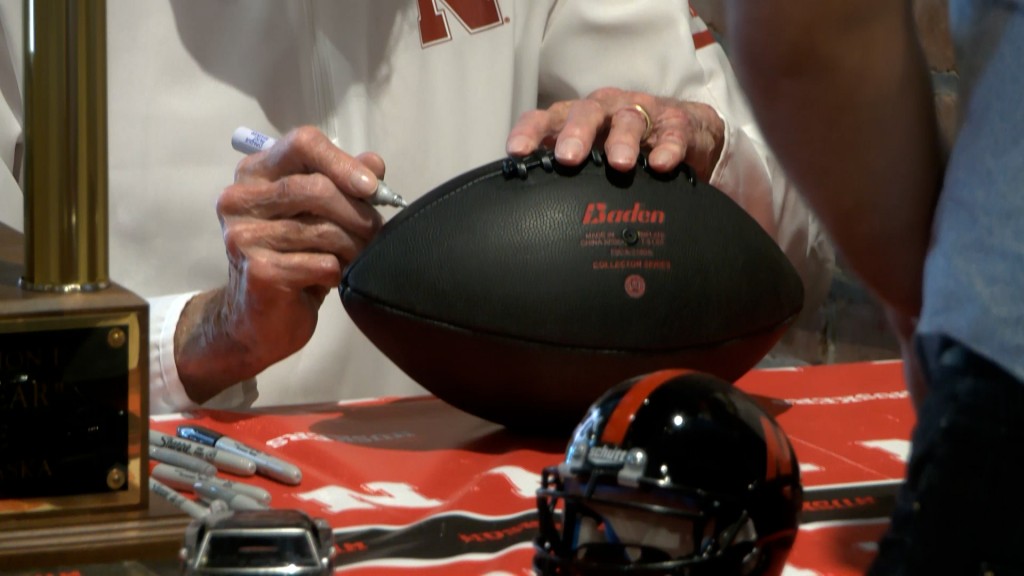 LINCOLN, Neb. (KLKN) – Hundreds of Husker fans made their way to the Haymarket on Saturday to see legendary Nebraska football coach Dr. Tom Osborne.
"We did a book signing," Best of Big Red general manager Joey Rupp said. "You could come in, buy the book, get a free autograph with Coach Osborne and get a picture with him."
Osborne's children's book is titled "I believe In You." It offers life lessons to children dealing with hardships. It features inspiring messages from the coach himself and lessons he's learned throughout his life.
"The book is primarily about character traits and things we think are long lasting and somewhat eternal for kids," Osborne said.
Osborne said he signed around 300 to 400 autographs during the event. He said he's happy to be able to get out and interact with the community now that restrictions have loosened up.
All the proceeds from the signing event will go to the TeamMates Mentoring Program, which Osborne and his wife Nancy founded in 1991.