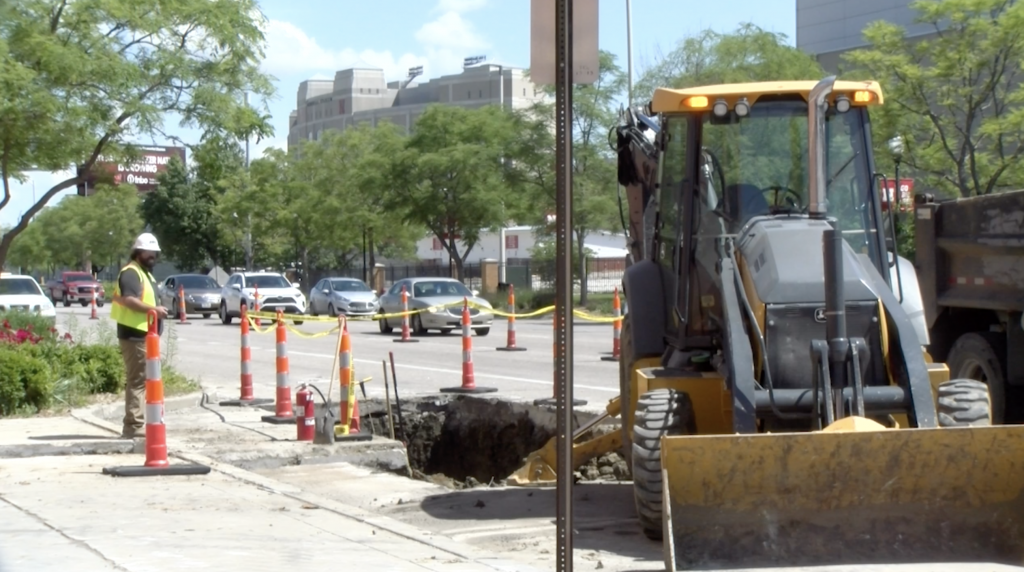 LTU says they have added 33% more new road construction projects using the Lincoln On the Move funds that were approved by voters in 2019.
LINCOLN, Neb. (KLKN) – Summers in Lincoln are typically the most active time of the year for construction projects, according to LTU.
"This is a very busy season," assistant city engineer Thomas Shafer said. "I know there are over 25 stretches of road, either major roadway or residential packages that we're planning on completing this year."
This year, it's even more so.
The reason is because of a 2019 quarter-cent sales tax that local citizens approved to provide additional funding for Lincoln's streets.
"It's probably added another 33% of the projects to what we're able to invest in the infrastructure here in the city," Shafer said.
Two of the most prominent projects planned this summer are 9th Street from A Street to O Street and Cotner Blvd from South Street to O Street. Both areas will be milled and overlayed. The 9th Street project is expected to be done before school starts in August, the Cotner project should be done shortly after.
"[With] both of those, folks will have to pay attention, be aware with lane changes with some of the work that's going on and moving operations, but when it's done, it's going to be great," Shafer said.
LTU is asking Lincoln residents to be patient – road improvements are on the way.
"We'd just like folks to know that we're using the Lincoln On the Move funds to make improvements in the community like they asked for," Shafer said. "We'd ask them to be careful in our work zones and allow the workers to return home safely to their friends and their family."
To learn more about road construction projections going on in the city, click here.