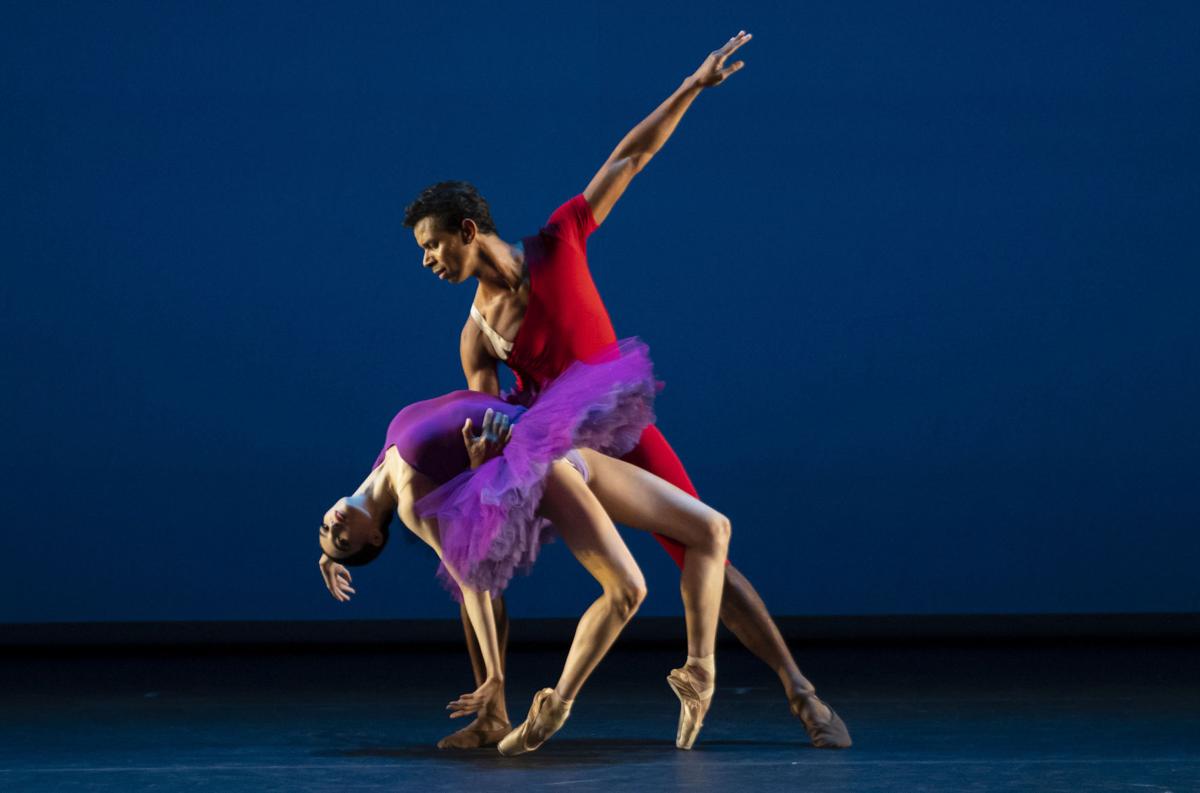 The American Ballet Theatre will open its "Dance Across America" outdoor tour in Lincoln this summer, with a company of 20 dancers performing on a custom-built stage that will unfold in Pioneers Park.
One of the first performances by America's National Ballet Company in well over a year, the July 1 show will be free. Tickets, however, will be required and can be obtained at liedcenter.org/ABT.
"It's a gift, a gift to the community," said Lied Center Executive Director Bill Stephan. "This is an opportunity for celebrating the arts, and, after the last year, coming together and celebrating life. We couldn't think of a better way to do it than with American Ballet Theatre, one of our most celebrated national partners."

That partnership was most prominently on display in 2018 when the American Ballet Theatre performed "Firebird," featuring Misty Copeland with the St. Louis Symphony at the Lied Center, drawing more than 6,000 people over two days.
"We've been dreaming of our return," American Ballet Theatre Executive Director Kara Medoff Barnett said at a Monday news conference. "We just never dreamed it would be under these circumstances, and it would be one of our first public engagements after over a year of audiences starved for live performances."
The tour opening in Lincoln will eventually cover 3,100 miles, stopping in eight cities and ending at New York's Rockefeller Center. It is a throwback of sorts for the American Ballet Theatre.
"We used to crisscross the country in buses and perform all across the 50 states," Barnett said via Zoom. "We haven't done that in decades, really since the '40s and '50s."
Back then, the group's bus was known as the "Pioneer," Barnett noted.
"To be starting this tour in Pioneers Park in Lincoln is just clearly, clearly meant to be."
The July 1 performance will be made up of excerpts from ballet classics, along with new works, Barnett said.
"The performances will be terrific introductions for the uninitiated," she said. "If you've never seen ballet before this is the perfect performance to embrace and experience the art form. I guarantee we will shatter your assumptions about ballet."
Even though the performance is set for Pioneers Park, it won't take place in Pinewood Bowl.
Instead, dancers will perform on a custom-built 40-by-76 foot stage that folds out of an 18-wheel truck. In Lincoln, the stage will face west with the audience seated in the grassy fields that serve as parking lots for Pinewood Bowl shows.
"They wanted to try out the stage," Lincoln Parks and Recreation Director Lynn Johnson said. "And the show is during the preparation time for the (Pinewood Bowl) musical, so the bowl is not available."
There will be no seating provided at the performance. Attendees are urged to bring lawn chairs or blankets to sit on during the show.
The Lied Center will make 4,000 tickets available for the performance, Stephan said. More than 1,000 tickets had been claimed in the first two hours after the performance was announced.
"We can probably offer more and still be socially distanced," he said. "It's a big, big area."
The American Ballet Theatre company will be in Lincoln for about three weeks, rehearsing on the Lied Center's stage and in the Johnny Carson Theater before it moves to the outdoor stage for its first show.
"Twenty of the best dancers in the world will be calling Lincoln home for that short period of time," said Mayor Leirion Gaylor Baird. "While they are here, they will be offering our local dancers once-in-a-lifetime educational opportunities."
The July 1 performance is set for 8:15 p.m. The rain date is July 2.
Reach the writer at 402-473-7244 or kwolgamott@journalstar.com. On Twitter @KentWolgamott