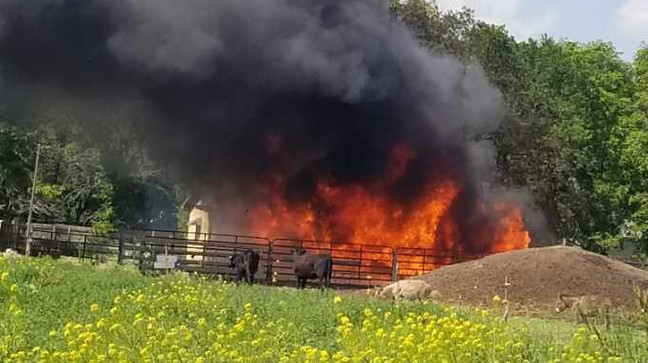 HOLDREGE, Neb. (KHGI) — About 150 rabbits were saved from a barn fire thanks to the owner and the Holdrege Fire Department.
Holdrege Fire responded to the fire Monday afternoon. The flames had engulfed a barn- which doubles as a shop- and a garage.
The owner was home at the time and evacuated most of the farm animals.
"I live the north end of town, and I could see it when I pulled out of the garage. It was heavy black smoke. It was all involved. The guys pulled in and got a couple of lines on the exposures. They saved like 150 rabbits. They put one line on the exposure and one line on the fire and they knocked it down pretty good," said Holdrege Volunteer Fire Department Assistant Fire Chief Jim Wagner.
Despite rescuing a number of animals, one hen and a couple of chicks were lost to the fire.